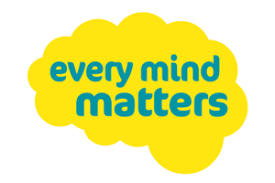 The NHS have launch the 'Every Mind Matters' campaign.  Every Mind Matters was created to help you manage and maintain your mental health, as good mental health makes such a difference.
Just like your physical health, there are things you can do to look after your mental health and wellbeing, no matter who you are or how you're feeling.
Every Mind Matters is where everyone can make a start. There are simple actions and steps we can all take that can help us manage feelings of stress, anxiety, low mood or when we are struggling to get to sleep.
They have created a 5 question interactive quiz to get top tips and advice.
https://www.nhs.uk/oneyou/every-mind-matters/your-mind-plan-quiz/
Please take a few moments to watch the Every Mind Matters video because we can all benefit from taking simple steps, to looking after ourselves and helping those around us.
Watch here: https://youtu.be/ThvogdoC-q4
Back to news articles