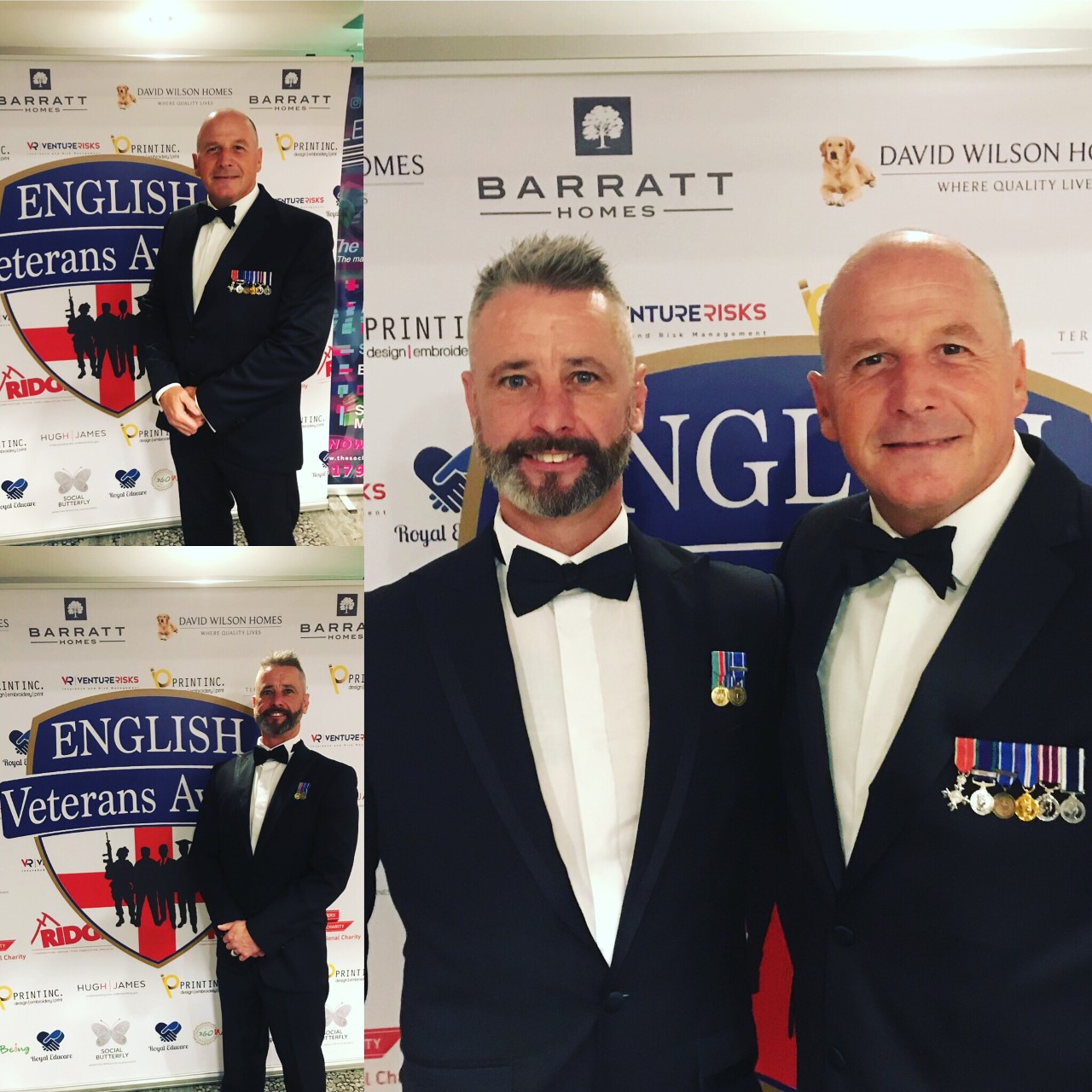 On Wednesday 25th September, our Regional Operations Manager (central region) together with Martin Hunt, Brian Richardson MBE and their partners attended the English Veterans Awards in support of the ABF the Soldiers' Charity.
What a great night with so many positive stories and the highlight of the night saw our two members of staff pick up Bronze Awards.
Huge congratulations to Martin Hunt, Centre Manager at MPCT Bristol awarded Bronze in the 'Role Model of the Year' Award. Martin says of the award
I was very surprised, honored, humbled and grateful to be nominated for this award. It was a proud night that I will always remember. I thank Huw Lewis MBE and Brian Edwards as I couldn't have achieved what I have without MPCT. I thank the training staff for the training I have received and I also except this amazing award on behalf of Adam Grant as he has worked beside me for over 5 yrs and has made such a difference to each and every Learner who has walked through our door.
Congratulations to Brian Richardson MBE, Centre Manager at MPCT Isle of Wight  who picked up Bronze in 'The Community Award'. Brian took this opportunity to congratulate everyone who had been put forward for nominations,
Pete Leak commented
It was an absolute honour to support our 2 nominees at the English Veterans Awards this week, I was so proud of Martin and Brian who most deservedly won Bronze Awards in their categories. Well done to both, making a difference to young peoples futures every day at MPCT.
Thank you English Veterans Awards and well done to all who were shortlisted as finalists and we look forward to seeing you all again next year.
If you would like to know more about the two finalists and why they were nominated, you can do so here https://mpct.co.uk/mpct-sees-two-staff-shortlisted-for-english-veterans-awards/
Back to news articles