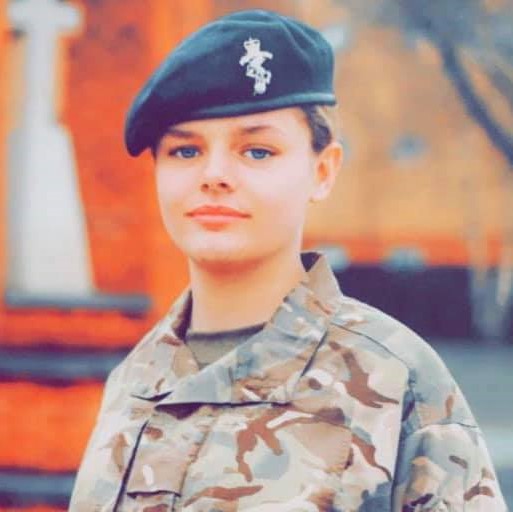 Louise Searle, former learner from MPC Battersea, has graduated from Army Training Centre Pirbright and is waiting to commence training at MoD Lyneham as a Royal Electrical and Mechanical Engineer.
Joining and serving in the Forces has been a long-term focus since a young age for Louise, leading her to join MPCT in August 2019. She describes this choice as "the best decision [she] ever made."
Reflecting on her time at MPC Battersea; Louise told us; "I already possessed a reasonable level of fitness, but with the support and positive encouragement from the staff, I quickly progressed to a red bib (intermediate fitness), within a short period of time."
"I would recommend MPCT to anyone who is wanting to join the military."

Louise Searle
In addition to physical improvement, Louise utilised MPCT's wealth of qualifications available to learners to support her future career; "The college also helped me gain my maths qualification, as well as numerous Workskills qualifications. The learning environment was also interactive and very well planned."
"Lastly, I would like to say a massive thank you to Staff Atkin, who believed in me and also helped me improve my confidence".
Staff David Atkin, Deputy Regional Operations Manager and Centre Manager of MPC Battersea, recalls Louise's progression with MPCT fondly; "It was apparent from very early on that learner Searle was going so well at the college because of the drive, determination and self motivation that she was already possessing."
"Louise was an outstanding learner and will be remembered for always pushing herself out of her comfort zone".

David Atkin, Deputy Regional Operations Manager
Louise is currently enjoying her leave prior to beginning Phase 2 of training at MoD Lyneham and all of MPCT wishes her the very best for the next stage of her career.
Back to news articles