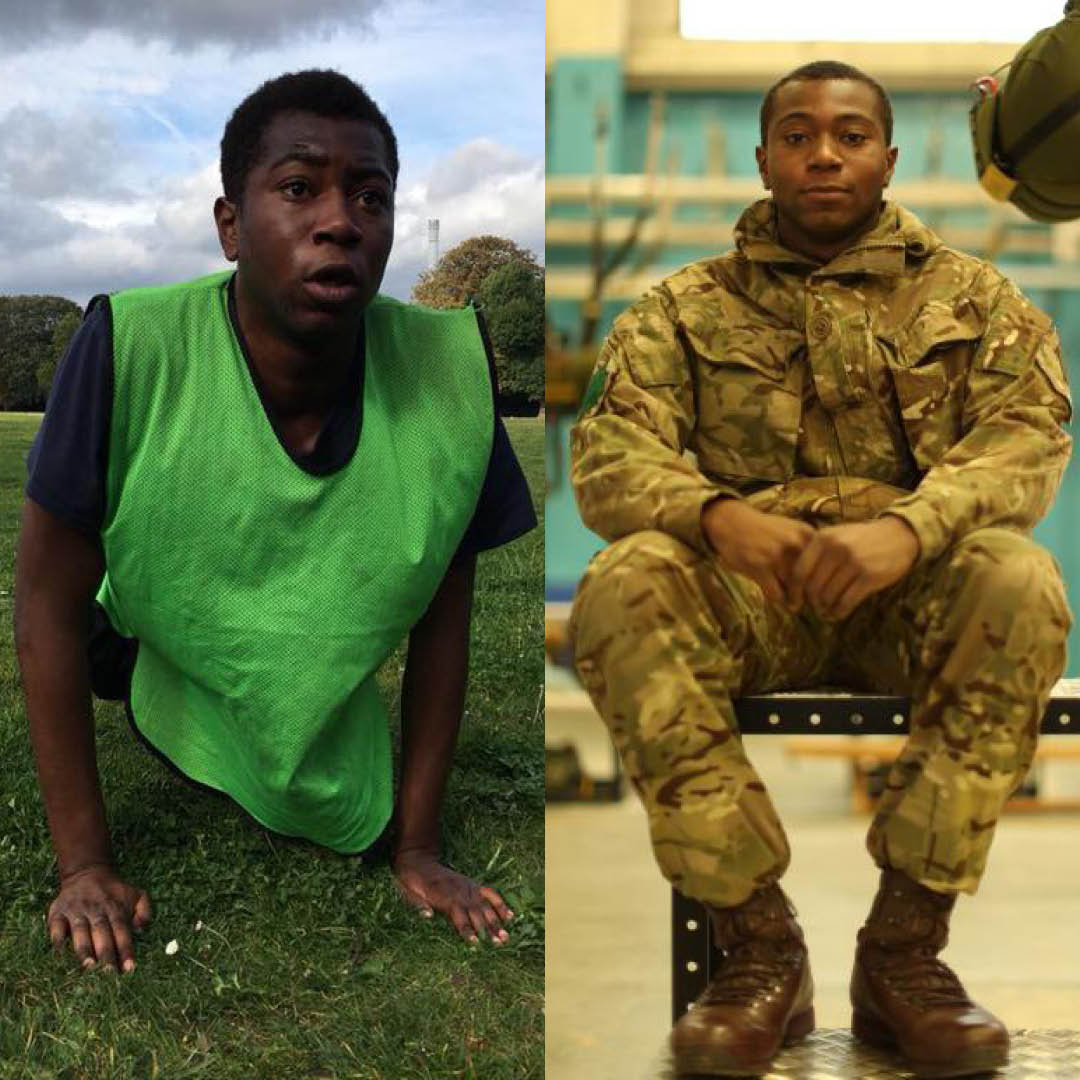 Ar ddydd Iau 10 Ionawr 2019 am 9pm, darlledodd ITV ei bennod gyntaf The Paras: Men of War. Mae'r gyfres hon wedi'i ffilmio i roi darlun o gatrawd mwyaf "elitaidd a dadleuol" y Fyddin Brydeinig.
Nid oedd un o'r dynion amlwg yn y pennod neithiwr heblaw am gyn Dysgwr Croydon, Coleg Paratoi Milwrol, Jack Kojo-Braima Preifat a ddywedodd:
"Y foment rydw i'n rhoi'r reiffl hwnnw ac ar yr awyren honno'n neidio i mewn i wlad ryfel … Ni allaf alw fy mam a'i ofyn iddi roi hug i mi.
Gwnaeth yr argraff ar y gwylwyr niferus ac rydym yn falch iawn o gael ef fel Cyn-fyfyrwyr MPCT. Gwnewch yn siwr i wylio'r bennod sydd i ddod yn dyddio Dydd Iau, 17 Ionawr, 2019.
Back to news articles