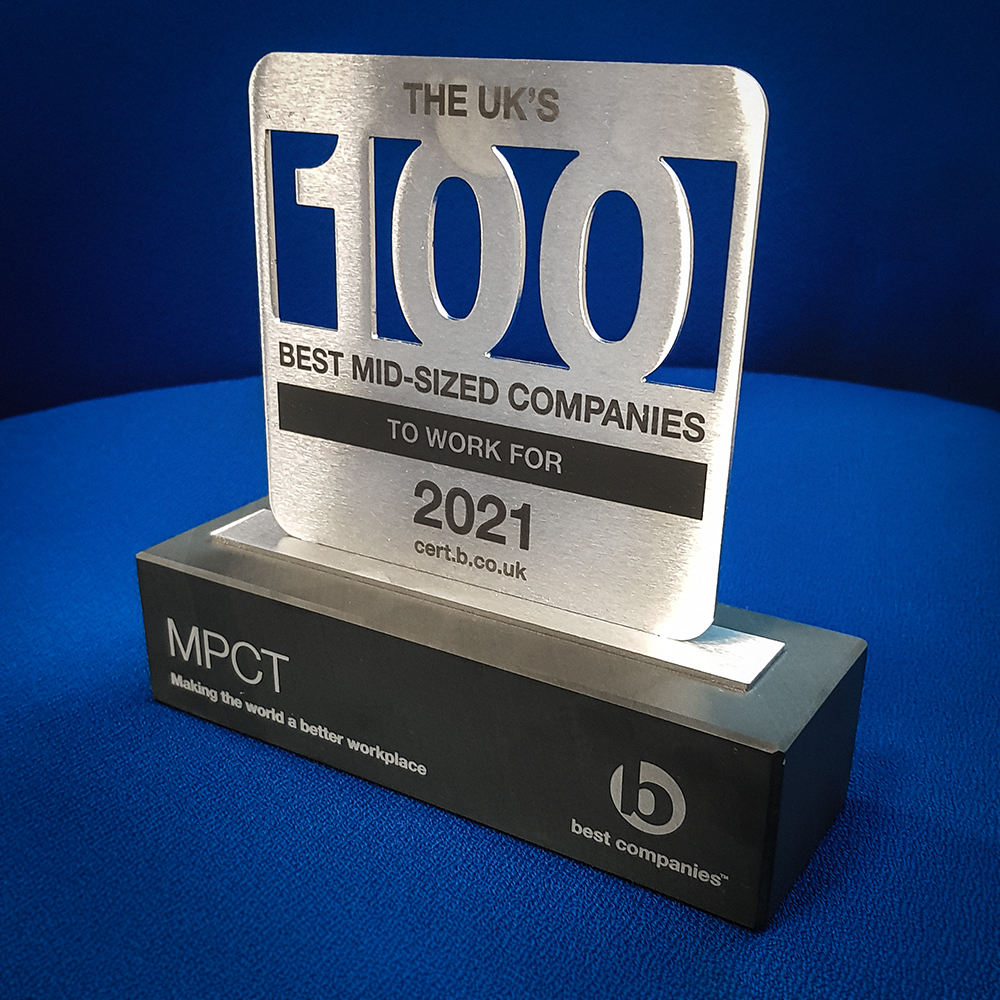 On Friday 21st May, Best Companies held an online event for their Annual Best Companies List reveal. The Best Companies accreditation and rankings are a gold standard for organisations across the UK regarding workplace engagement.
MPCT is honoured to receive:
3 Star World Class Accreditation
3rd in Best Education and Training Providers in the UK
5th in Best Companies to Work for in Wales
13th in Best Mid-Sized Companies to Work for in the UK.
In 2020, MPCT was ranked 84th under Small Companies showing not only a growth in organisation size but also an incredible growth in workforce engagement and satisfaction. This year, 99% of staff agreed that "the leader of this organisation runs this organisation based on sound moral principles" and an incredible 94% of staff agreed that they love to work for MPCT.
This year has been incredibly challenging across the World, but MPCT staff have shown incredible resilience to the ongoing pandemic and drawn on the core values that underpin the entire organisation; Physical & Mental Health, Respect, Integrity, Dedication, Empathy and PRIDE. Such an incredible achievement would not be possible without the staff that make MPCT.
Back to news articles