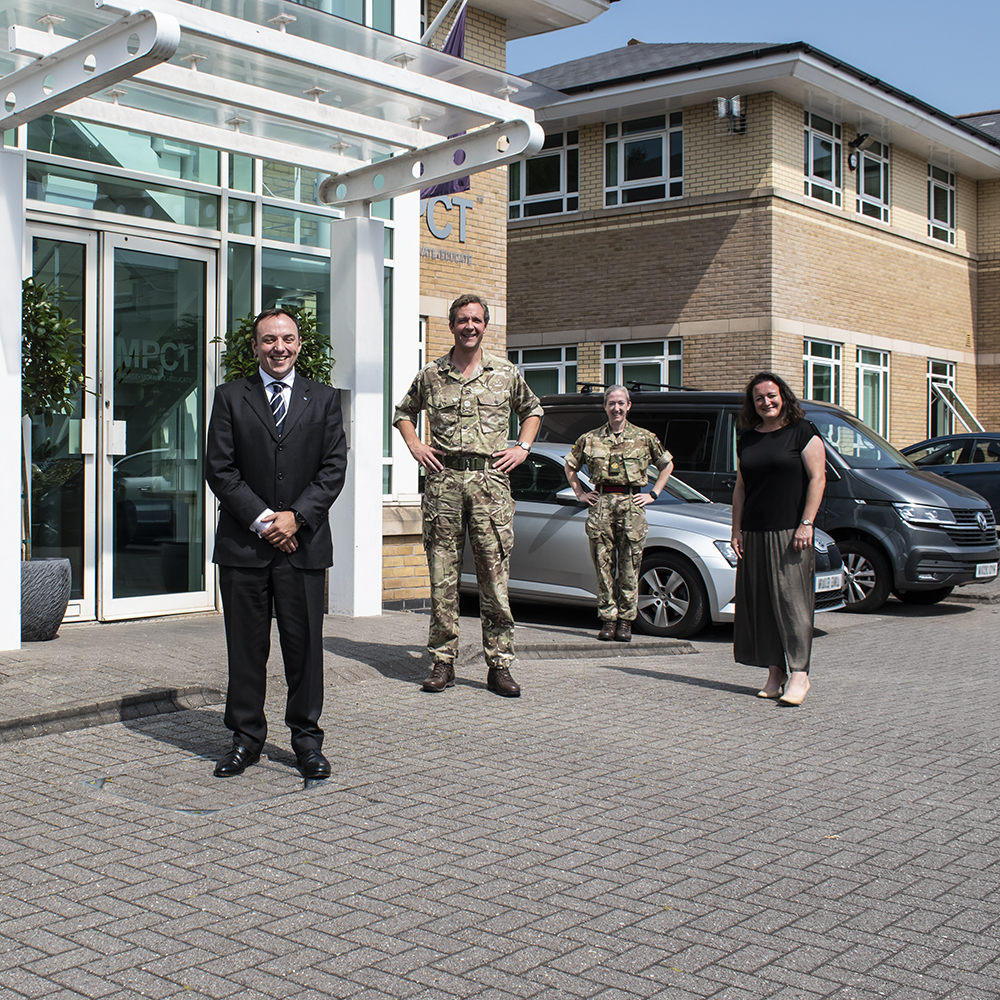 On Wednesday 12th August 2020, Motivational Preparation College for Training hosted a VIP visit from Maj Gen CJ Bell CBE GOC ARITC .
Forget the two metre rule, there was far more distance between MPCT Learners and their latest VIP's when we hosted a 'virtual VIP visit' from Maj Gen CJ Bell CBE GOC ARITC, Cath Possamai CEO – Recruiting Group at British Army, Captain Dominic Stuckes SO3 Coord to GOC ARITC and WO1 (Comd SM) Sarah Cox RLC.
Utilising our newly acquired technological skills, we embarked on our first MPCT VIP Learner presentation. We were joined by representatives from MPCT Cardiff, MPCT Bishop Auckland and MPCT Teesside and our Regional Operation Managers from the North East, Mr Laurence Corbett and Mr Justin Edwards ROM Wales.
The visitors were impressed by our Learner's presentations, icebreakers and delivery of the IF poem. Our young people shone despite the new way of holding a VIP visit. This provides them with valuable skills, experience and insight at a time when lock down restrictions caused by COVID-19 have stripped our young people of many opportunities.
Maj Gen CJ Bell CBE GOC ARITC congratulated each of Learners on the confidence they had displayed in presenting to VIP's and commented that:
you are an inspiring bunch, and the British Army will nurture your talent, there you will flourish and who knows, become a future RSM, Captain or Major.

Maj Gen CJ Bell CBE GOC ARITC
To round the visit off, the VIP's held a virtual Q&A with the group of Learners that took part in the presentation today and are in the recruitment process or considering a career in the British Army.
What a fantastic opportunity for the Learners with aspirations of joining the British Army to speak directly with the General Officer Commanding Army Recruiting and Initial Training Command, Major General Bell CBE.
The virtual VIP visit was a huge success and the Staff and Learners of MPCT Cardiff, Bishop Auckland and Teesside showcased the very best that MPCT has to offer.
The purpose of the visit was to further foster the working relationship between the British Army Recruiting Group and MPCT, a relationship which is growing ever stronger by the minute.
Back to news articles