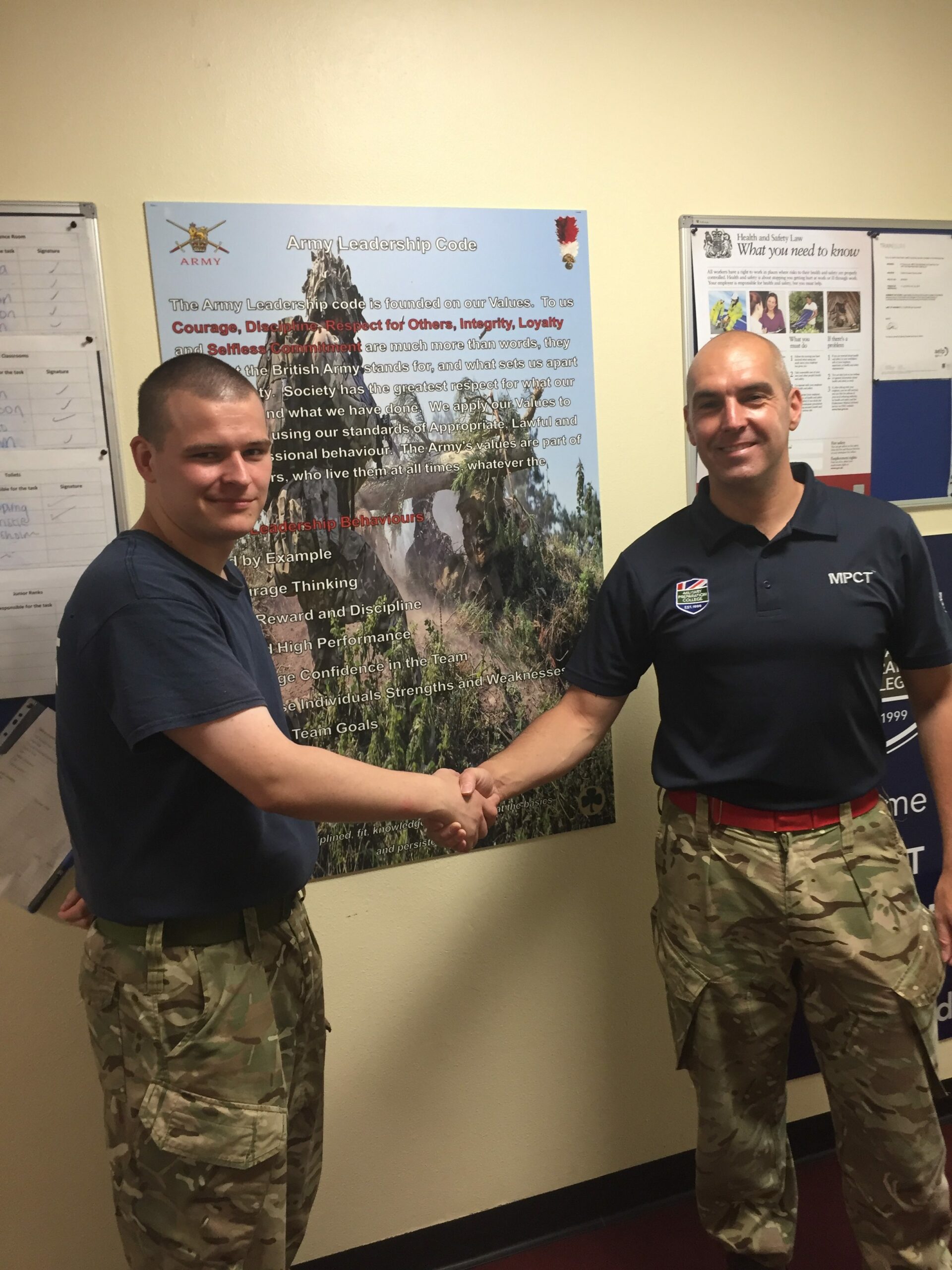 Another fantastic story has been brought to our attention, this time coming from our Military Preparation College Newcastle, St. George's. Please see below a message that Mr Ballantyne sent to his Instructors:
My name is Callum Ballantyne I have been with MPCT since 30/09/2018.

In that time I have went from 120kg, 18 stone to 86kg 13 stone and I have improved in all aspects of physical training.

MPCT has helped with my confidence and my application for the army I have now attended and passed army selection and I will start training with the REME as a recovery mechanic on the 28/07/2019.

I would like to thank all the staff at MPCT for there help in lowering my BMI and the help with military application process. In particular I have enjoyed the PT and military skills days all of which have helped me achieve my goals.
A huge well done and congratulations to Mr Ballantyne, clearly he has put in a lot of hard work and it has certainly paid off. You can see him pictured below with Staff Owens of MPCT Newcastle St. George's, looking every bit as proud as he should be!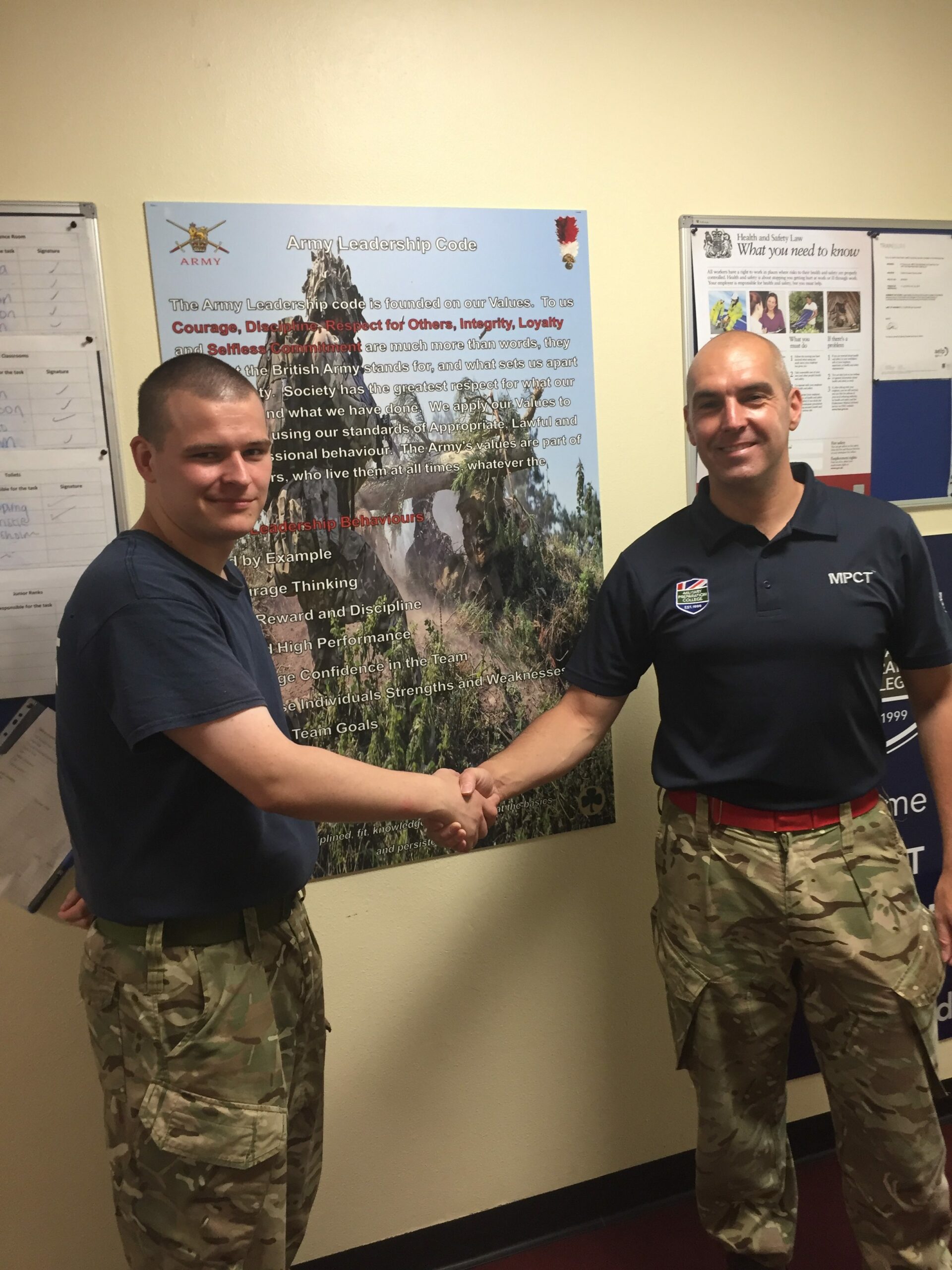 Back to news articles