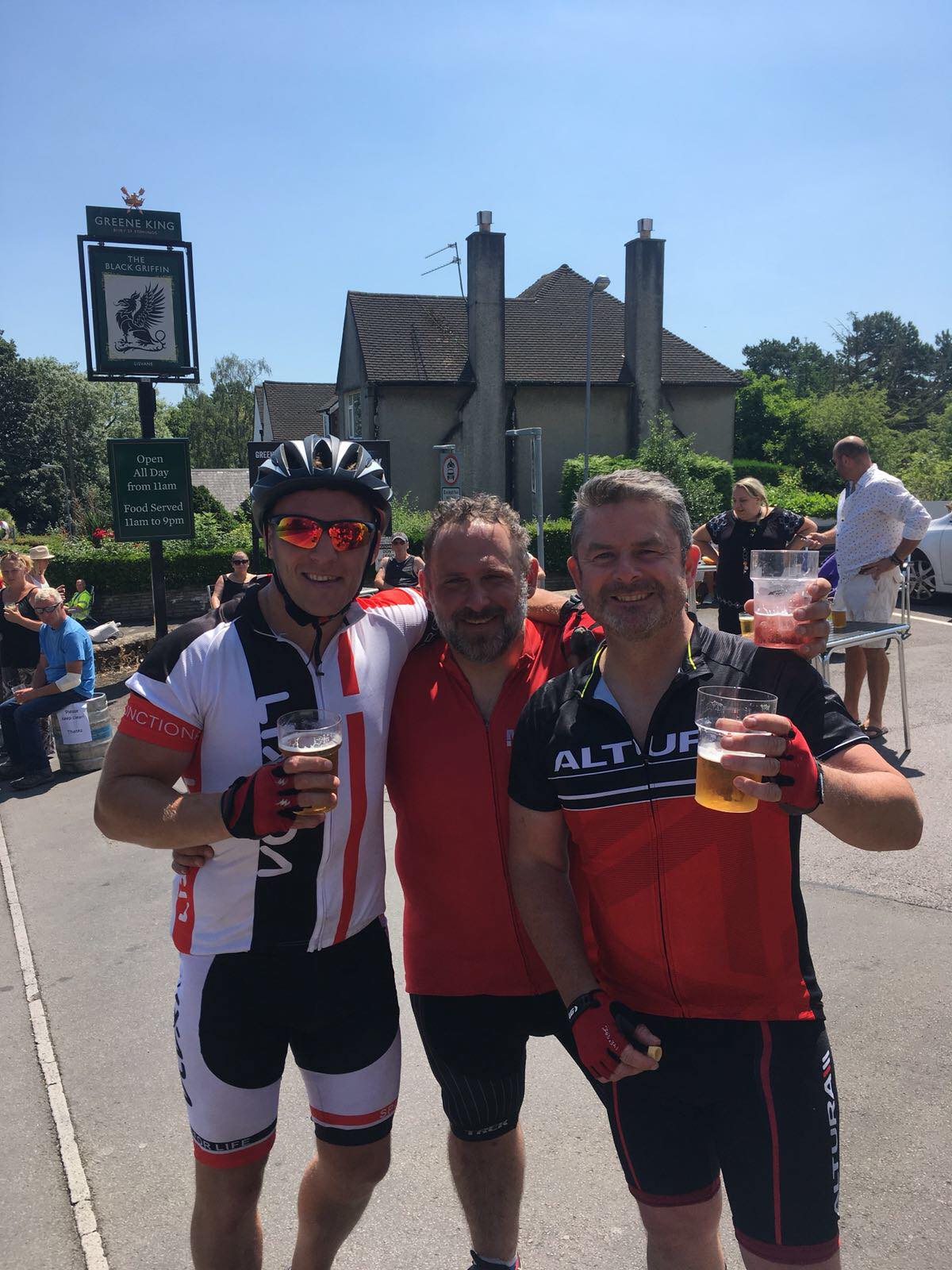 Here are some reflective thoughts from MPCT's Head of Quality and Policy; Gary West, on the day….
"There is no better place to ride than the South Wales valleys when the sun is shining. Sunday 8th July 2018 saw the fourth annual Velothon Wales event. Over the last 4 years, 6 members of MPCT have took up this challenge and completed the event. This year, amongst the 8000 participants, MPCT fielded 4 riders, Justin Edwards (Centre manager of MPC Swansea), riding with a team of mates from Swansea; and Team MPCT, comprising of Nathan Trowbridge (MPCT Sports Academy), Huw Moores (MPCT Head of Communications) and myself. The Velothon Wales is a closed road cycling event which starts and finishes in Cardiff city centre. This year, there were 3 routes to complete, the 140km, 125km and 60km.
The 140 and 125km routes started outside Cardiff City Hall and then out towards Newport, at this point the team where going strong picking off pelotons as we went. After a loop round the Newport the route headed out past Celtic Manor resort and out to Usk. After a well-deserved stop at the feed station, the team headed off. At this point the decision to carry on with the 140km route or 'turn right' and complete the slightly shorter 125km route. Brimming with confidence, Nathan summoned the strength to tackle the notorious 'Tumble' hill, while Huw and Gary decided to 'give it a miss'. In the sweltering sun and over 30-degree heat, his turned out to be a good (and right) decision. After the routes joined together again in Pontypool, the ride gathered pace. The general public were amazing, from banners on bridges to crowds lining the road, the support was incredible. The final challenge was Caerphilly mountain. This relatively short, but very steep climb has claimed the soul of many riders. Again, big up to Nathan, who managed to get up the mountain without stopping, kudos my friend.
The final, and unscheduled, stop for Team MPCT was the Black Griffin pub in Lisvane. The draw of a cold pint was too much of a temptation. From there, it was a quick run in through North Cardiff to the finish line at City Hall.
We have to say thanks to our MD Huw Lewis for supporting us with the physical activity sponsorship scheme, it's been a great support in training up for the event and maintenance of our fitness."
Back to news articles