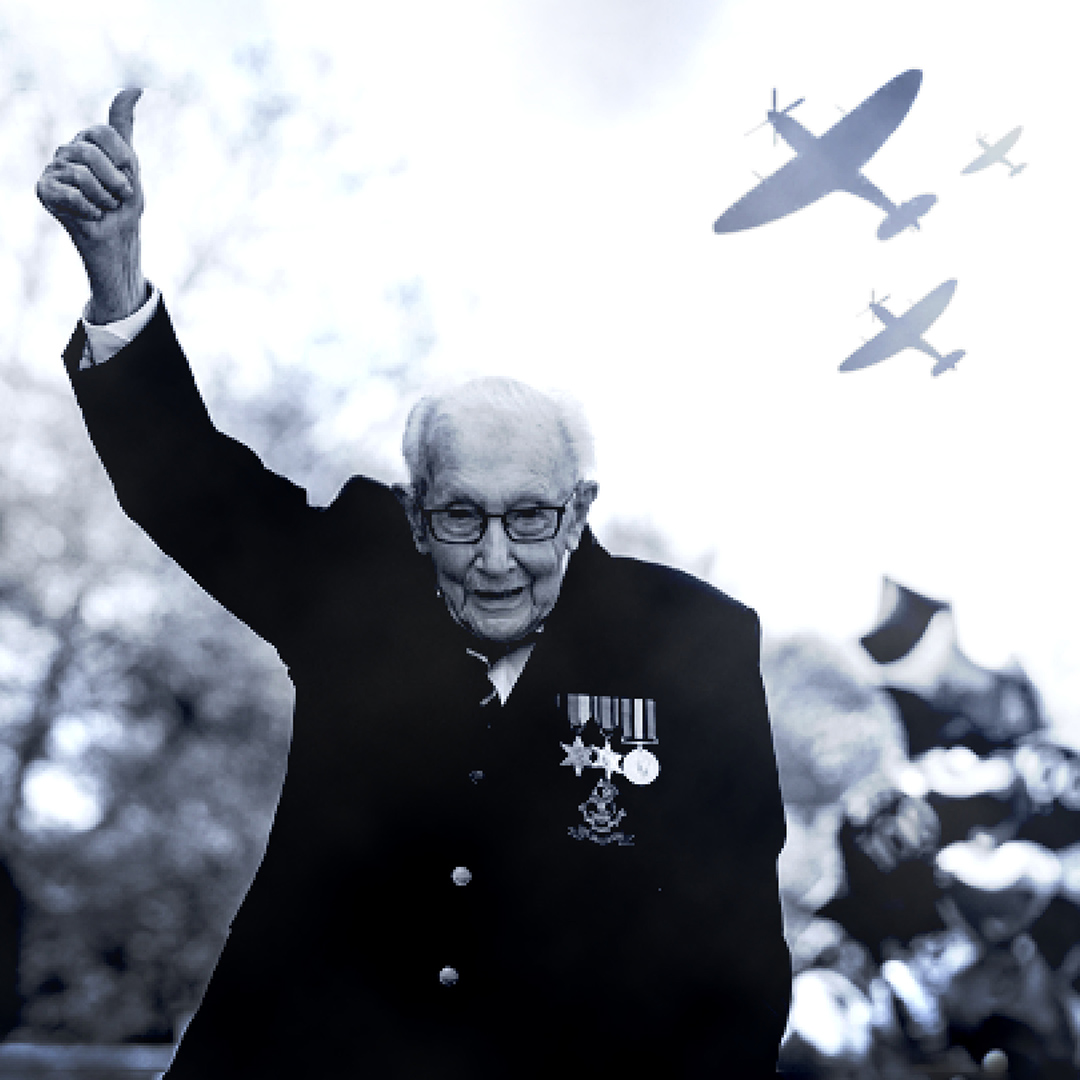 Captain Tom Moore, who raised a staggering £30m for the NHS by walking laps of his garden, has been made an honorary colonel on his 100th birthday.
The war veteran will mark the occasion with thousands of birthday cards, including one from the Queen.
He said it was "extraordinary" to be turning 100, especially with "this many well-wishers".
Head of the Army General Sir Mark Carleton-Smith called Capt Tom "an inspirational role model".
As well as receiving a personalised card from the Queen, Capt Tom will be made an honorary England cricketer by former captain Michael Vaughan.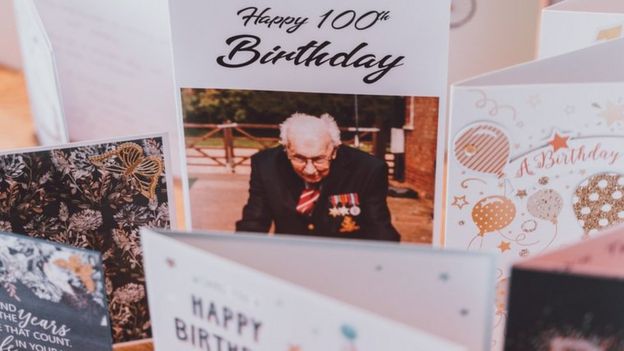 Capt Tom will be informed of his promotion to honorary colonel in a letter presented by Lt Col Thomas Miller, commanding officer of the 1st Battalion The Yorkshire Regiment, at his home.
The Army said Chief of the General Staff, Sir Mark, who made the appointment, said Capt Tom's "mature wisdom, no-nonsense attitude and humour in adversity make him an inspirational role model to generations young and old".
The centenarian, who will now be entitled to use the rank of colonel, was also presented with a replacement Second World War Defence Medal ahead of next week's VE Day celebrations.
Defence Secretary Ben Wallace said he was delighted with the move, calling Capt Tom "simply inspirational".
"He not only embodies the spirit of our incredible veteran community, but the resolve of this nation," he added.
Perhaps the best present though will be the knowledge the huge amount of money he raised will be going to NHS Charities Together.
Capt Tom, who was recently treated for a broken hip and skin cancer, initially aimed to rise £1,000 and said he set about raising the money "for the sake of the nurses and the NHS we have, because they are doing such a magnificent job".

Back to news articles