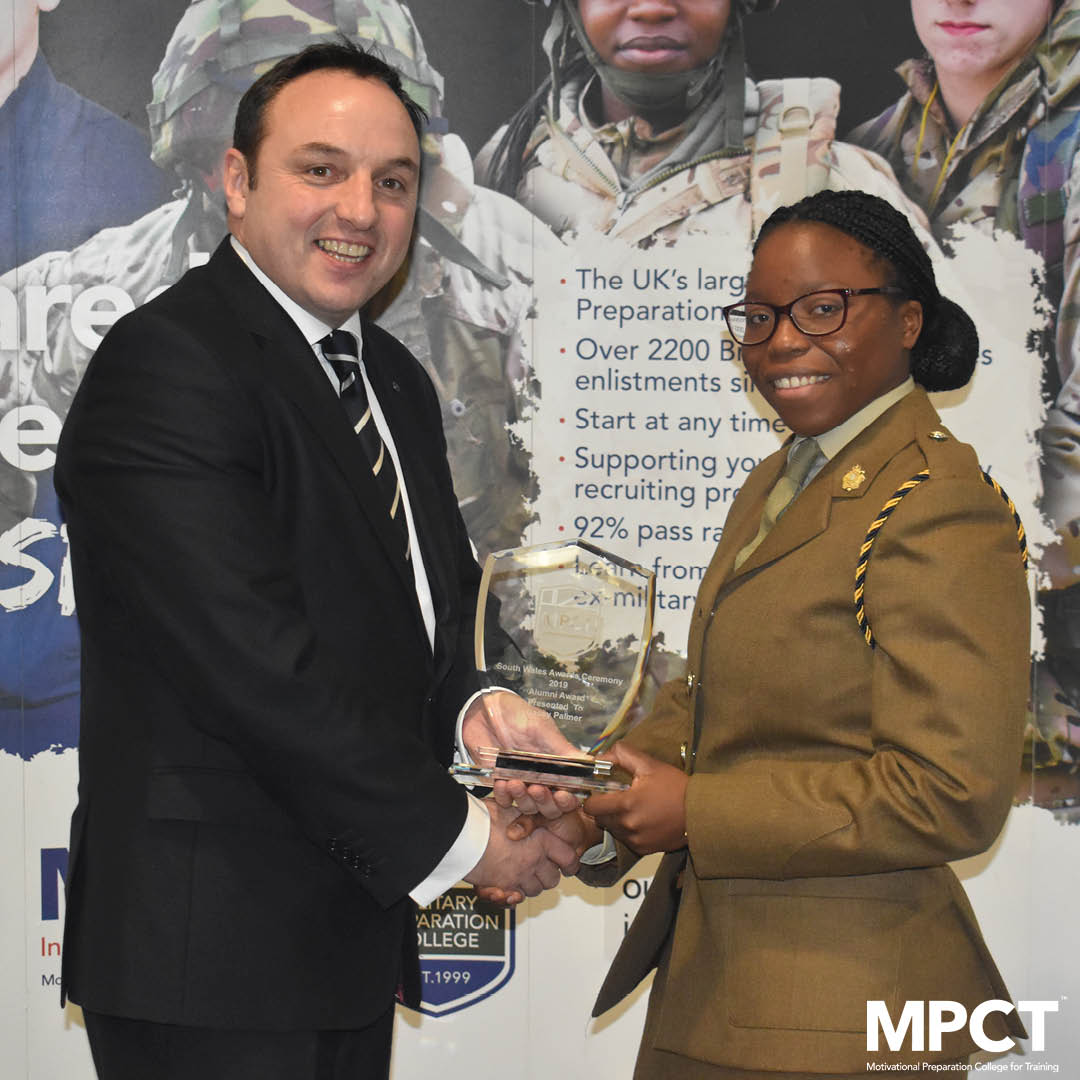 Last week on Friday 15th of February, MPCT held their South Wales Military Preparation College Awards at Cardiff City Stadium once again.
There were over 180 Learners present from MPC Bridgend, Newport, Cardiff, Merthyr Tydfil and Swansea, who should all be very proud of themselves for putting on such fantastic displays throughout the day.
There were also over 400 attendees with a record number of VIPs ranging from Senior Military personnel to Mayors, local businesses and educators. All VIPs were highly impressed at the standards shown by our fantastic Learners who truly resembled all of our core values.
Learners were presented awards by some of the VIPs in attendance, and all Learners received a certificate from their local Mayor or Mayoress.
Jason Mohammed, a TV Celebrity sports Presenter and writer gave an inspirational speech aligning with one previously from Huw Lewis MBE, MPCT's Managing Director. Both speeches discussed the idea of barriers a young person may face when growing up, and both agreed that there are actually in fact no barriers and that the young people they were there for today had the choice of success. This inspirational notion was felt throughout the day, especially when the Alumni Awards were given. An Ex-Learner called Casey Palmer received her award and spoke about how if you work hard enough in life, you can achieve anything. This emotional speech was then followed by further emotion when MPC Cardiff Centre Manager and ex-MPCT Learner Mike Toye was given his Alumni Award. Staff Toye was Huw Lewis' first Learner back in 1999 when MPCT first started, he has since then served in the army and returned to MPCT but as a staff member.
Well done and congratulations to all Learners involved on the day, you made everyone at MPCT very proud.
Thank you to all VIPs that attended, it can be seen how much it meant to the Learners to be presented their awards by such esteemed guests, and thank you to all MPCT Staff who supported the event.
Please enjoy the video below which shows some of the many highlights from the day.
For photos taken on the day, please click HERE
Back to news articles