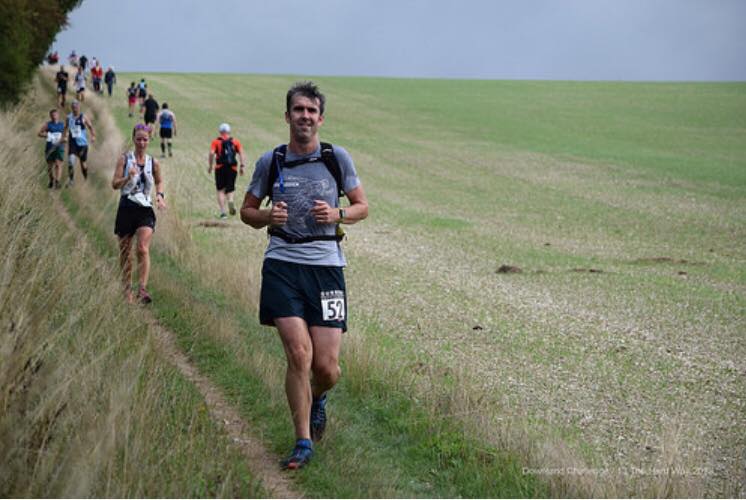 We are always very proud of our high quality Staff here at MPCT, and Lee Kelly of Military Preparation College Eastbourne is no exception. He recently took on a fitness challenge for which he has reflected on below. He kept his Learners updated daily with Facebook posts, and it is easy to see why our Staff are such role models to our Learners. Congratulations Staff Kelly, your words are inspiring.
Sometimes all it takes, is all you've got.

It's the 18th of August and I'm stood looking up at the first mountain (slight exaggeration) of the Downsland Challenge. It's one mile of practically vertical climb! "I should have trained more….."

What lies ahead is 28 miles of breath-taking hills along the 'South Downs Way'. My confidence outweighs my training regime for this event and I know at some point, today is going to hurt. I can't wait.

The race took in 3,415ft of elevation gain. The up hills are always a challenge and these hills extend over a mile at times. What always catches me by surprise is how much the downhills hurt by the end. My knees do like to remind me that 1) they are capable of exploding and 2) I should have trained more.

As with any challenge though, I persevere. Training is essential. I've learnt that over the years. At times, like today, I'm reminded of this fact (reminded the hard way). You can't train enough when it comes to achieving goals. Throughout today I gave myself that promise – "I'll train more for the next one."

Mental resilience is what gets me over the line. My training regime only dictates how comfortable my run is and the time in which I finish. It's what goes on inside my head that says whether I DNF or complete. My Military background has instilled that Robustness and determination. That ability to not be overwhelmed by the challenge still ahead but to concentrate on just the next step.

It's that next step that gets me one step closer to the goal.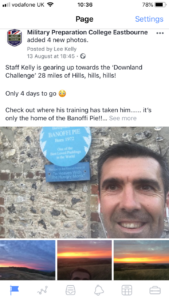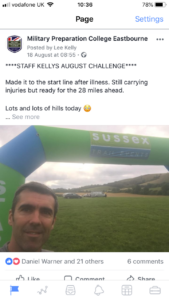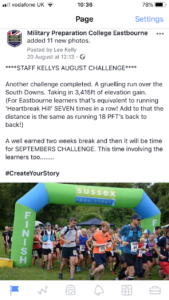 Back to news articles