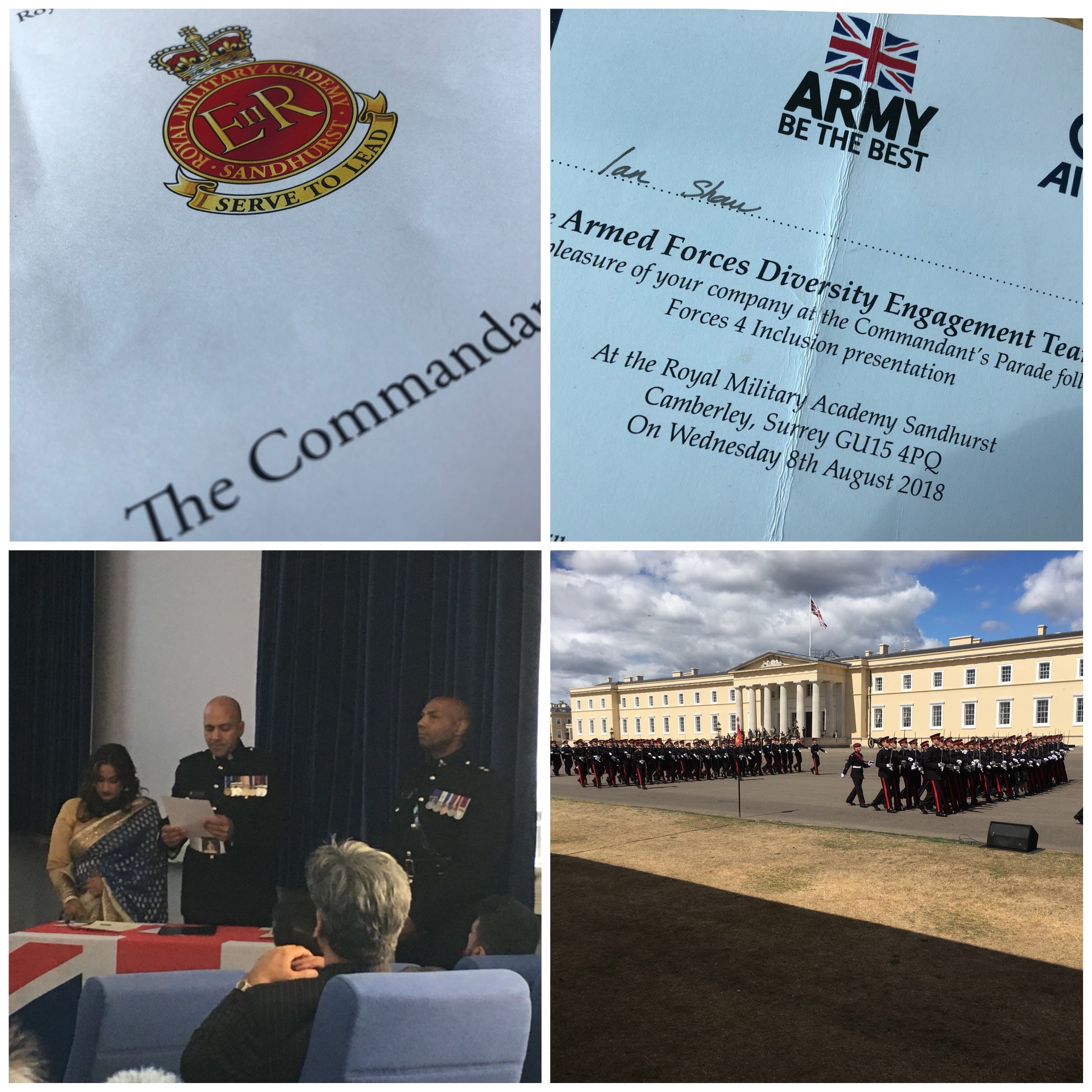 On Wednesday the 8th of august 2018, Ian Shaw our Wales Employment Gateway Liaison Manager and our Regional Operations Manager for the South, Mike Ronan were requested to attend the RMAS Commandant's Final Rehearsal Parade, as guests of the Army Equality and Diversity Team, based at the RMAS.
The parade is an outstanding, first class event and culmination of the Officer Cadets completion of their 42 weeks Officer Training. This is something that is not beyond a lot of our student's capability and should be strongly encouraged and supported, where possible. Following on from the parade, MPCT managers were invited to attend separate presentations with Mr. Shaw attending the Equality and Diversity presentation and Mr. Ronan the Army Youth Engagement Team presentation. Lt Col Suli Alhadji RAPTC, who Mr. Shaw previously served with during his military career, heads the RMAS Engagement Team and he delivered a presentation on how to influence young people and explain the benefits of joining the Army.
The Engagement Team have agreed to organise visits to MPCT centres in the future as a result of this engagement. During the Equality and Diversity presentation, Mrs Sara Ali Chowdry, winner of the Influential Women Award 2018 and Indian Chef Award 2017, was witnessed signing the Armed Forces Covenant.
It was a fantastic day to be involved in, and we are looking forward to the promising future engagement.
Back to news articles