39
Academies
Throughout the UK
Apply Now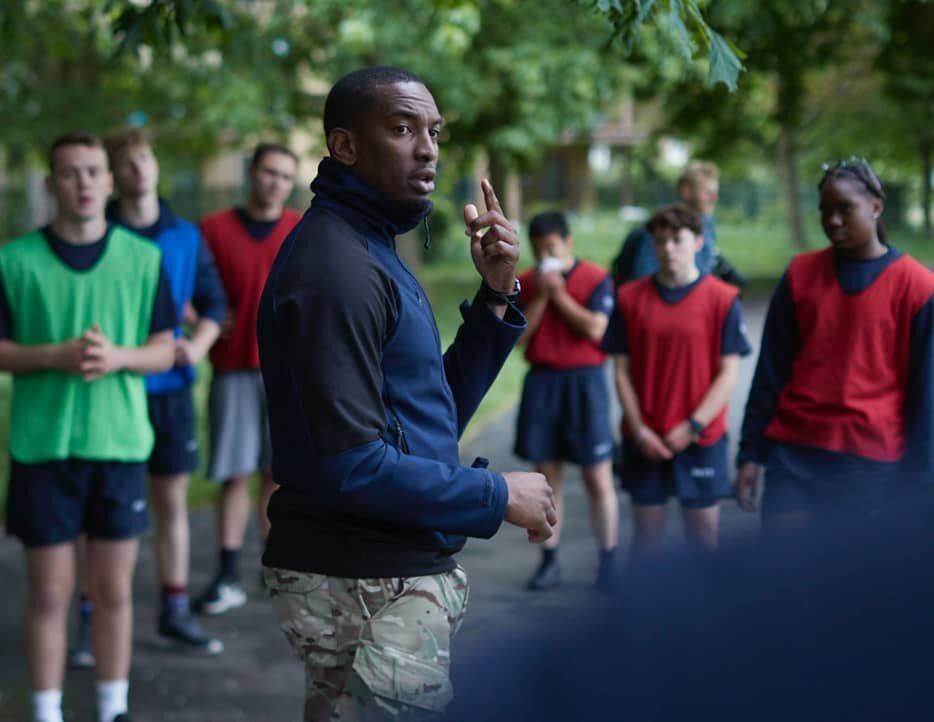 Start your future with MPCT today!
The Military Academies can be found across England and Wales, all offering a fantastic and unique training environment for young people looking to start their military career.
Please select a academy for more details
Sunderland
Beacon of Light,
Stadium Way,
Sunderland
SR5 1SN
0330 111 3939
.
Meet the Sunderland Team
Laurence Corbett
Joined 2018
Ronnie is the MPCT Regional Operations Manager for the North Region. Ronnie has been serving with MPCT since April 2018 and currently lives in Catterick Garrison North Yorkshire. Ronnie is currently responsible for Leading and Managing the Quality of Education across all four North East Colleges located at Newcastle, Bishop Auckland, South Shields and Teesside.
Ronnie leads and manages his region by ensuring that staff across his region are provided with outstanding training and education opportunities, whilst supporting them to grow and develop to become Outstanding Instructors. This ensures that all learners across the region receive the best possible educational experience whilst attending MPCT, leading to outstanding young people who contribute positively to society and become better citizens of the United Kingdom.
Ronnie has 24 years of Military experience having served as an Infantry soldier from the rank of Guardsman to Warrant Officer Class 1. He has an exemplary military record having been awarded the meritorious service medal (MSM) in 2011.
Ronnie has worked as a military instructor at a number of training establishments since 1994 including, ITC Catterick, ATR Glencorse, ATR Bassingbourn and the Royal Military Academy Sandhurst as a Colour Sergeant Instructor. Ronnie finished the final 6 years of his Military career at the Infantry Training Centre as the Company Sergeant Major Guards Training Company from 2006-2008, Master Coach of the 2nd Infantry Training Battalion from 2008-2009 and Regimental Sergeant Major of the All Arms Drill Wing from 2009-2011.
During his service Ronnie completed 4 operational tours of Northern Ireland including a 2 year tour as the Platoon Sergeant of the Close Observation Platoon. He also served in Operation Granby in 1991 and Operation Telic as Company Sergeant Major from 2004-2005.
Ronnie is extremely passionate about physical fitness and has competed in recent years for Great Britain in his age group Duathlon. In 2017 he won the Bronze Medal at the National Championships at Oulton Park in the Sprint Duathlon. In 2015 he represented Great Britain at the World Championships in Spain.
Most recently Ronnie competed in Ironman Wales in September 2019. His next physical challenge is to represent MPCT in the toughest foot race on earth Marathon Des Sables.
Ronnie has 18-year-old daughter Afton and 21-year-old son Euan and a 3-year-old granddaughter Annie. Ronnie has been in a relationship with his partner Lucy for over 5 years now who also shares his passion for endurance sport.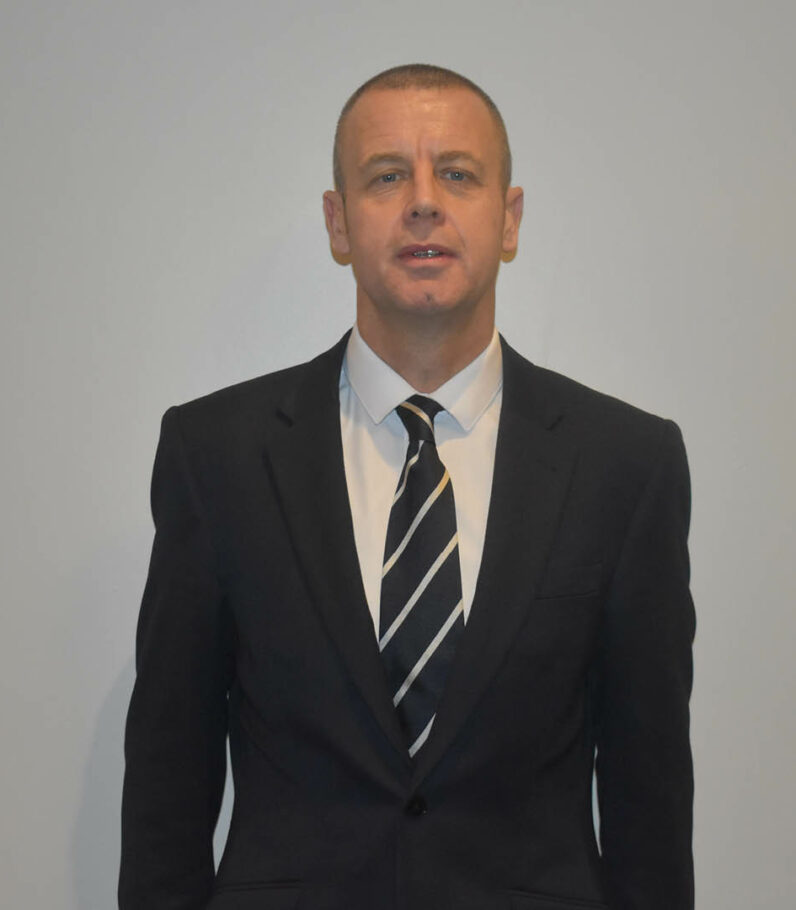 Laurence Corbett
Regional Operations Manager
Connan Cuthbertson
Joined 2018
Connan was born in Sunderland, England, and joined the Parachute Regiment from leaving school at 16. He started his career at AFC Harrogate and went on to pass Parachute Company (Pcoy) at the age of 17 as one of the youngest recruits to pass para selection.
Connan served with the 2nd Battalion the Parachute Regiment in Colchester and got both his British and German parachute qualifications.
He parachuted into Arnhem, Holland for the anniversary with various different Paratroopers from all over the world.
He went on various different exercises and tasks such as OP FIRIC and Airborne Task Force (ABTF). Connan has a family history in the regiment as his brother and dad both served in the same battalion. Sadly he lost his brother in Afghanistan in 2008 to a suicide bomb.
Connan left the Army in 2014 and re-joined in 2017 as a Combat Medic Technician, so that he could gain knowledge in the medical environment and help people in the future.
When leaving regular service Connan went on to get his close protection licence, in which he's been doing since he started MPCT for the last 3 years.
The reason he started MPCT is to help young individuals achieve their goals and share his knowledge from his career.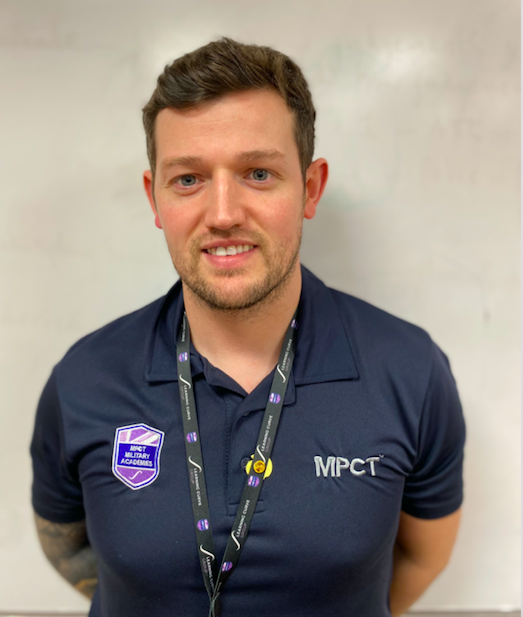 Connan Cuthbertson
Centre Manager
Sam Brown McCormack
Joined 2021
During his 8 years in the army, Sam serviced as an infantry soldier in 3rd battalion the rifle. During his service Sam had deployed in many places around the world such as Kenya, America and Germany to conduct training and force protection exercises as well as many UK exercises.
During his time at 3 rifles he spent 5 years in a rifle company where he then went on a promotion course where he exceeded the rank of a Lance corporal. After picking up the rank as a Lance corporal he then went to do a physical trainer instructor course. Once completing his course he then got posted to AFC Harrogate as Physical Training instructor where he spent 30 months there before returning back to unit.
During his time in the army he was part of the 3 rifles boxing team where they travelled to Cyprus and many places in UK in competition and training camps and came runners up in the inter units competitions.
After leaving the army he had a weeks leave then started at MPCT Newcastle as a training instructor.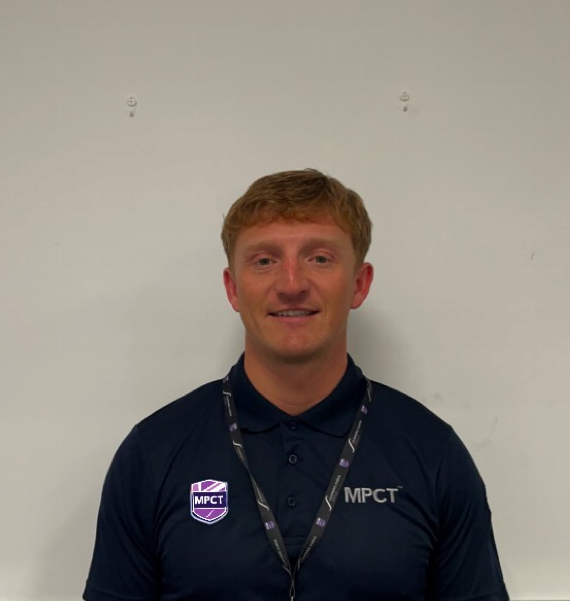 Sam Brown McCormack
Training Instructor