Teesside
Army Reserve Centre
Norton Road
Stockton-On-Tees
TS20 2QW
0330 111 3939
Book your enrolment today
Now that you have found your nearest academy, book your enrolment session today!
Find out to see if your entitled to receive financial support whilst at MPCT.
Meet the Teesside Team
Laurence Corbett
Joined 2018
Ronnie is the MPCT Regional Operations Manager for the North Region. Ronnie has been serving with MPCT since April 2018 and currently lives in Catterick Garrison North Yorkshire. Ronnie is currently responsible for Leading and Managing the Quality of Education across all four North East Colleges located at Newcastle, Bishop Auckland, South Shields and Teesside.
Ronnie leads and manages his region by ensuring that staff across his region are provided with outstanding training and education opportunities, whilst supporting them to grow and develop to become Outstanding Instructors. This ensures that all learners across the region receive the best possible educational experience whilst attending MPCT, leading to outstanding young people who contribute positively to society and become better citizens of the United Kingdom.
Ronnie has 24 years of Military experience having served as an Infantry soldier from the rank of Guardsman to Warrant Officer Class 1. He has an exemplary military record having been awarded the meritorious service medal (MSM) in 2011.
Ronnie has worked as a military instructor at a number of training establishments since 1994 including, ITC Catterick, ATR Glencorse, ATR Bassingbourn and the Royal Military Academy Sandhurst as a Colour Sergeant Instructor. Ronnie finished the final 6 years of his Military career at the Infantry Training Centre as the Company Sergeant Major Guards Training Company from 2006-2008, Master Coach of the 2nd Infantry Training Battalion from 2008-2009 and Regimental Sergeant Major of the All Arms Drill Wing from 2009-2011.
During his service Ronnie completed 4 operational tours of Northern Ireland including a 2 year tour as the Platoon Sergeant of the Close Observation Platoon. He also served in Operation Granby in 1991 and Operation Telic as Company Sergeant Major from 2004-2005.
Ronnie is extremely passionate about physical fitness and has competed in recent years for Great Britain in his age group Duathlon. In 2017 he won the Bronze Medal at the National Championships at Oulton Park in the Sprint Duathlon. In 2015 he represented Great Britain at the World Championships in Spain.
Most recently Ronnie competed in Ironman Wales in September 2019. His next physical challenge is to represent MPCT in the toughest foot race on earth Marathon Des Sables.
Ronnie has 18-year-old daughter Afton and 21-year-old son Euan and a 3-year-old granddaughter Annie. Ronnie has been in a relationship with his partner Lucy for over 5 years now who also shares his passion for endurance sport.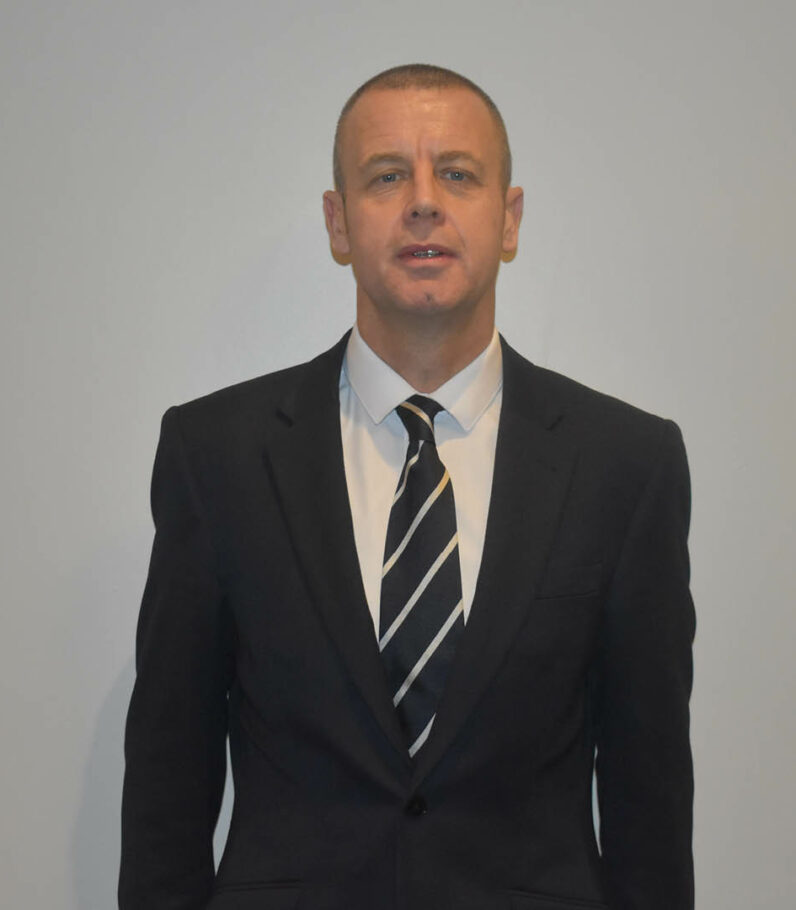 Laurence Corbett
Regional Operations Manager
Nathan Millward
Joined 2021
I joined the army in 2012 at 17 years of age. I served for 6 years in the Rifles. I completed my AAPTI course and served as a Regimental PTI for 4 years alongside normal soldiering.
When I left the Army I knew health and fitness was the journey I wanted to go on so I started running my own fitness class.
I have an NVQ in personal training and gym instructing. My passion is always to help others. It gives me satisfaction to see my fitness clients achieve their goals.
I spend the majority of my spare time keeping myself fit at the gym. Before Covid hit I had a plan to compete in weightlifting.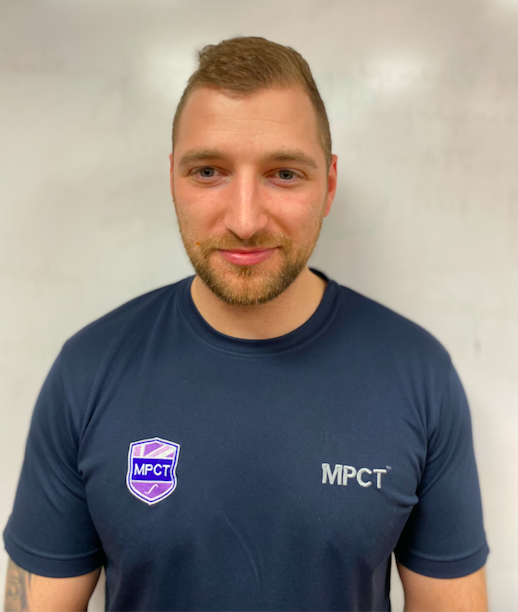 Nathan Millward
Centre Manager
Russell Turnbull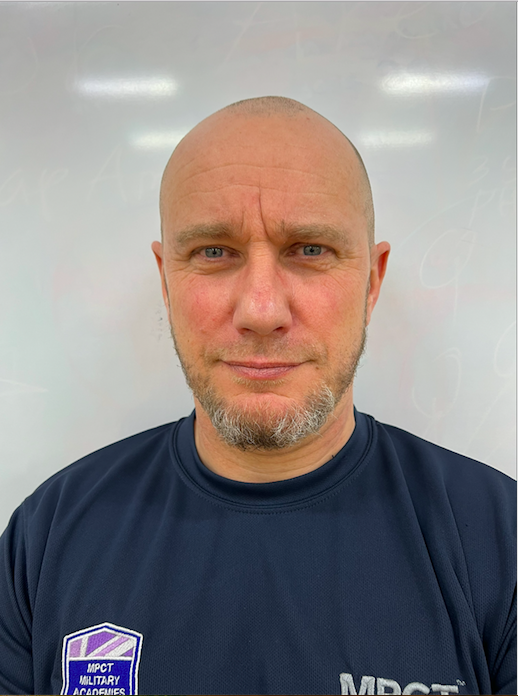 Russell Turnbull
Training Instructor